Community Education Program
Anglicare: Highlighting our Community Education Program Grant Recipients
March 13, 2018
Program: Waves of Wellness
Anglicare have partnered with Waves of Wellness creating a program designed to support individuals experiencing complex mental health challenges through innovative, recovery-focused projects.
The program entitled Waves of Wellness is aimed at youth between the ages of 13 and 25 who struggle with their mental health through surf therapy. The grant will cover the full running of the program, providing three blocks of 8 week cognitive behavioural therapy alongside surf lessons to facilitate positive therapy outcomes.
The program aims to reach out to 30 young adults across three different areas within Sydney. Providing a safe space where they can bond over their common mental health struggles in an inclusive environment, alongside learning about surf safety and survival skills.
Narelle Hand, Regional Manager Community Services states:"With your donation we have been able to run 3 additional programs which will provide support for up to 30 young people. We wouldn't have been able to reach that many people without you. We are blessed to have the support of Ansvar Insurance".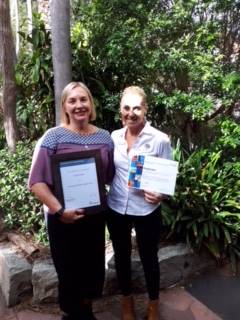 Key Objectives:
-Waves of Wellness will service individuals who are facing complex mental health challenges
-Combine aspects of physical and mental health into recovery
-Strengthen social skills, de-stigmatising mental health struggles
-Touch on a variety of recovery tools which includes spirituality
-Improved self-confidence
Expected outcomes from the program
Anglicare aim to strengthen the connection of people who are isolated and lonely in the community. They plan to bring mental health discussion to the forefront of mainstream community interactions, to facilitate a shift in the way people view and treat mental health.
Their goal is to provide each participant with the skills and tools to not only maintain their own health and wellbeing, but to also positively influence their relationships with friends and family.
Anglicare expect to significantly reduce loneliness and isolation for participants of this program, fostering new and existing relationships. This will in turn connect participants with an established community at the culmination of the program through local churches.
Participants are expected to gain skills to develop and maintain better quality relationships in their lives, as well as solidify connections within the program group that will translate into friendships outside the program.